i know that as of late the 'bird' thing has become terribly popular. without a doubt birds have made a comeback, or maybe they never went away to begin with. there are so many artists who work with the concept that i feel a minute speck of one, when it comes to my small attempts at including birds in my work. when i was in highschool art class, lauren would say, 'you should become an illustrator, possibly a medical illustrator.' my response was usually 'umm, maybe...' i can really see myself now becoming an observer of nature and doing small drawings and collage of birds, insects and rainy overcast landscapes. muddied with knats and mosquitos. i'd like to find a studio actually. i never have once looked for a space to soley use as procreation space. i'd ravage the place i'm sure, doubtful of having enough money to pay rent. i'd eventually find my easel and spare parts out on a main street sidewalk. maybe that's what i need to do in addition to changing churches, changing jobs, increasing work hours, finding a new city to live in; i ought to look for a studio space. wow. have i not thought of this before?
i am sure that i have, just never quite an option. but what about the internet and an ipod or psp? do i need a gaget, i doubt it furiously!
so here are my favorite bird type artists and their work. a multi migration of the beauty and reverence, the many perspectives of birds.
lisa c.
in san fran creating the hi and lo fi modbirds i so so love to see.
and the nice work of
amy
, the best of color in girl-owl style. just can't believe she thought of it first, reminds me of
imsmitten
. reminds me that i've got to get on the 'bird' ball. so to speak.
and
look
who we have here and see how she's
pointing
us in the 'birds take flight' direction
please if you are bored at this point, don't be, you all have probably all seen the work of
tania
, but relish in it now. she has been hard at work, making all these bird oriented bobbles, buttons, and more. there is opportunity to purchase her work
here
. fly fanstatic fly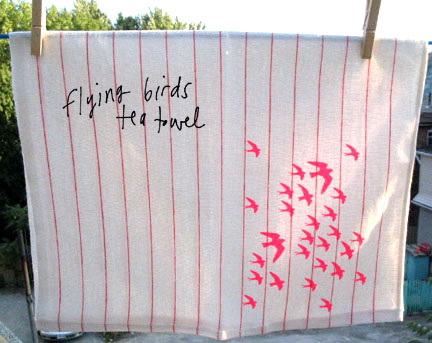 okay, so i've gone through a little bit of the best in bird inspiration. i'll have to wait until another day to be another one of those people who bring you the same stuff over and over again. but hell it's promo time isn't it?
and look, i'm going to the doctor today. i hope all goes well with me. this past month my female body took a terrible internal tumble that i can't quite explain. i am hopping that doc jones can call the shot, without bc or surgery. maybe i hurt because of stress and weight loss. we shall see.
also i'm not working tonight, horray i'm off. riverbend has hit chattanooga, so i've been avoiding the south side of the river. i don't usually hang out down there anyway, but the city has done a ton of work and it must be very nice. i am more afraid of toothless hags buying half priced pregnancy tests, but the bends just doesn't quite cut it anymore. although my friends kate and joel would absolutely love to see pat benatar, would you?
out